Welcome to
Angie's Studio 2023/24 Season Begins September 11th
Come experience a lifetime of wonderful memories. At Angie's we believe that your Dance, Tumble & Aerial Silks education should be fun, encouraging and rewarding. With over 30 years of experience, our positive and friendly learning environment makes students feel welcome and keeps them excited about their classes. We have a professional staff of instructors that offer classes in ballet, jazz, tap, lyrical, hip-hop, acrobatic tumbling, baton, musical theatre and aerial silks. We work hard to bring the latest styles of dance while emphasizing traditional technique and performance. Our goal is to provide students with the best possible education while also building a sense of community, support and friendships. We offer a wide selection of classes for all experience levels, age 2 through adult and have an national award winning competitive team. Generations have continued to attend Angie's and it is a joy to hear all the amazing memories they have had through the years. Come join our amazing stuido family and gain poise, balance, confidence, friendships and enhance your overall fitness.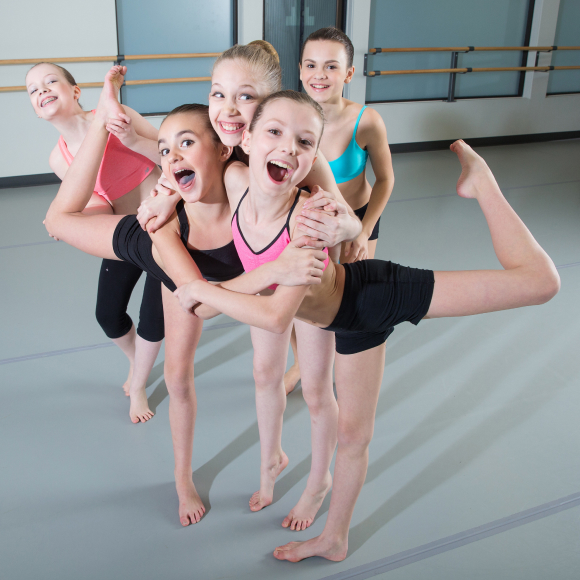 ABOUT US
Angie's Studio was established 1991 and offers the most affordable classes in the St. Charles area with professional instructors. We offer classes in Hip-Hop, Tumbling, Ballet, Tap, Jazz, Lyrical, Point and Aerial Silks along with a competitive dance team.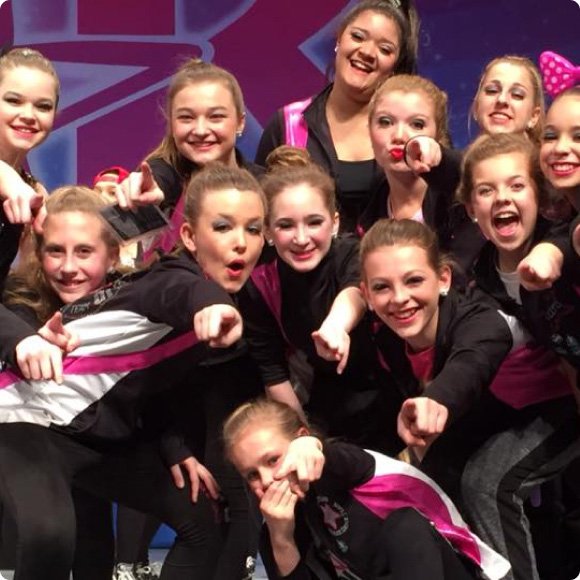 ANGIE'S
STARZ DANCE TEAM
Our national award-winning competition team is the way to go for the dancer who truly wants to commit and take dance to the next level. The team attends 3-4 local regional competitions per year and one national competition every other year. To be a part of our Starz Competitive Team, it takes dedication and hard work, but the amazing memories and studio friends and families you meet along the way can't be beat!!! Auditions for our team our held on Sunday, August 20th 2023.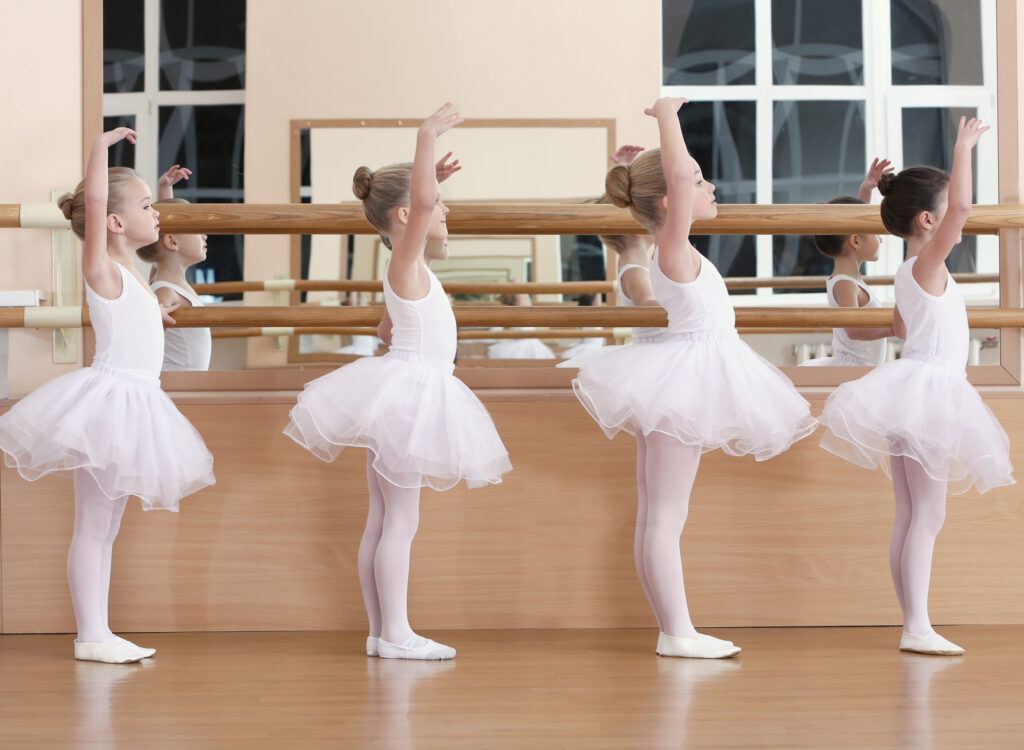 STUDIO NOTES
There is always something fun going on at Angie's Studio! Information is posted on our studio information wall or click here to find the latest information of what's happening at our studio.
Recent Updates
NEWS, VIDEOS & PHOTOS
Important Dates – 2023/24 Season Sept 11 – May TBA   
Tuition – due on the 1st of each month. April & May tuition will be combined and due Apr 1st
Tuition is the same each month despite start/end dates and holiday breaks.
(if a class is missed during the month due to inclement weather, you are welcome to make it up in another class during the week. Please let us know if you choose to do so and what class you will be making up in.
Starz Team Meeting – Aug 20 Time 1:00 Starz Team Auditions- Aug 20 Times Posted Under Starz Team Tab
Labor day – Sept 4 Halloween – No evening classes Thanksgiving: Nov. 22-26
Christmas Break: Dec 22-Jan 3 Spring Break: Mar 25 – Apr 1 Easter Mar 31
Holiday Party Dates: Halloween Oct 24-31 Christmas Dec 15 – 21 Valentine Feb 8-14
Holiday Parties students will enjoy festive activities at the end of class and may bring in a peanut free, pre wrapped, non messy treat to share. Students may come dressed in dance/tumble friendly holiday attire.
Recital Costume Payment Due: Nov 1 & Dance Team: Oct 15 Picture Week: Apr 22-26
Recital Date – May TBA Recital Online Ticket Sales Begin – Sat. TBA 9:00am
Summer 2024 Registration Begins April 15 – Summer Session June 11 – Aug 2
Sun

Mon

Tue

Wed

Thu

Fri

Sat

November

November

November

November

November

1

2

3

4

5

6

7

8

9

10

11

12

13

14

15

16

17

18

19

20

21

22

23

24

25

26

27

28

29

30

31

January

January

January

January

January

January
Health &
SAFETY PROCEDURES
We ask for everyone to please be mindful of your child and yourself and not attend if you have any sick symptoms. Highly touched areas will be disinfected on a regular basis. Hand sanitziers are available to use. Parents are welcome to observe classes. For better social distancing and less congestion in the lobby, we are asking to limit the number of observers/siblings in the studio to 1-2 per student.
(Parents may leave, but ask that you return by the time the class is over)